Pratt DAHRC researchers and experts work across time and distance, with abundant person-to-person interactions when nearby.
Directors – Emeritus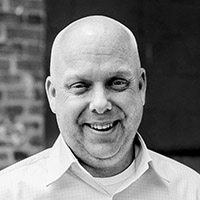 Tim Mohn was the founding Director of Pratt Digital Arts Laboratory(DAL), the initial manifestation of DAHRC.  He is currently the Senior Vice President of Engineering at FULLSCREEN, the company which is a premiere global YouTube network for creators and brands, and which has recently created the Fullscreen BEAM: YouTube App for Google Glass.  He co-created and launched the HBO GO app, co-founded MedNet Systems and served as vice president of technology for NBC Universal and Comcast.  His work has been featured in top media outlets such as New York Times, Wall Street Journal and WIRED, and has been honored with numerous industry awards.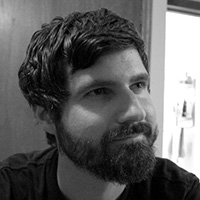 Rob O'Neill served as the second director of Pratt Digital Arts Research Laboratory(DAL), the former entity of the Pratt DAHRC.  He lives and works in Los Angeles, CA.  He is a filmmaker, designer, and programmer whose work is informed by natural history and complex systems.  Rob is currently a Character Technical Director at DreamWorks Animation.  He is also a founding partner of Kickstand: Animation Research + Design and Morphmetric. Rob holds an undergraduate degree in anthropology from Brooklyn College of the City University of New York where he focused on anatomy and biological anthropology.  He holds an MFA from Parsons School of Design in Design and Technology with a focus on animation and visualization.  Previous professional experience includes: Researcher in Cultural Resources in the Division of Anthropology at the American Museum of Natural History; Character Technical Director at PDI/Dreamworks on "Shrek 4D", "Shrek 2″, and "Madagascar"; Character and Research Technical Director at Charlex/Launch; Studio Technical Director at Eyebeam.  Rob is the author of "Digital Character Development: Theory and Practice" published by Morgan Kaufmann (Elsevier) and is the creator of OpenPipeline, the widely-used, open-source, framework for animation production.
Director – Current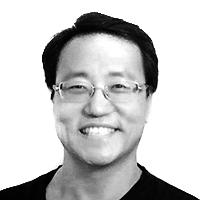 HyukJae Henry Yoo is the current director of Pratt DAHRC (Digital Arts and Humanities Research Center). As a designer, an educator, and a researcher, he believes good design is an inseparable blend of art, science, and business, with presence of humanity throughout the process as well as for the end product. He has taught in the Industrial Design department of Pratt Institute for the last two decades, currently serving as master's thesis advisor and coordinates digital design and interaction design curriculum. After his experience as a marketer of automotive and health products in the business world, he was naturally led to the field of design after realizing that only products designed with sincere holistic values will deliver sustainable performances to the user as well as to the maker. His early design experience includes working with design consultancies Henry Dreyfuss Associates, Teague, and Deskey Associates, naturally leading to founding his own design consulting firm, with clients such as Boeing, Chrysler, PepsiCo, Proctor & Gamble, General Mills, Gucci, Herman Miller, McNeil Associates, Philip-Morris, Royal Caribbean Cruise Lines, Samsung, Timex, Victoria's Secret, Warner Brothers, and YSL. He currently conducts 50-plus active research efforts, with topics which usually span across humanities, technology, design, and entertainment. Some research topics include: education in digital age, biosensors, flexible electronics, interactive architectural spaces, fractal math-based design, and motusthetics (aesthetics of motion).  He lectures, writes, and advises on design, humanity, and technology for museums and cultural organizations including MoMA, Metropolitan Museum of Arts, New York Historical Society Museum, and TEDx events.
Researchers
Liubo Borissov
Kevin Crowley
Francis Bitonti
Arnold Chu
Michael Schafler
MJ Truong
Shenxing Jim Liu
Jonathan Tatkon-Coker
Junghwan Sung
Jin Wan Park
Yang Yang
Yige Sun
Pedro Yapor
Chi-Chang Chu
Jung Um
Paris Mavroidis
George Smaragdis
Seth Weiner
Dylan Moore
Selim Benhabib
Taehoon Kim
Tianxu Tim Guo
Justin Kray
M. Casey Rehm
Diou Shi
Inhee Joo
Seal Xi Zheng
Lana Mina Popovic
Isis Shiffer
Tim Macken
Mads Hansen
Kevin Hoil Yoo
Pachara Kangchirdsri
Virginia Camilo
Jennifer Tate
Yang Yang Wang
Jesse Loosbrock
Feifei Yang
Elaine Khuu
Winnie Wen
Juhi Solanki
Some of the recent researcher biography are available for view here: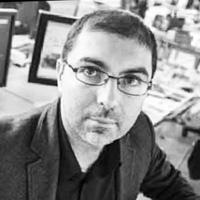 Liubo Borissov is an associate professor at Pratt Institute's Department of Digital Arts. He received baccalaureate degrees in Mathematics and Physics from Caltech and a doctorate in Physics from Columbia, where he also studied electro-acoustic music at the Columbia University Computer Music Center. He holds a masters in Interactive Telecommunications from NYU's Tisch School, where he was a Global Vilar Fellow in the performing arts. He has taught at Harvestworks, Parsons School of Design and the Columbia University Graduate School of Architecture, Planning and Preservation.  In his works, he explores the interface between art, science and technology. His multimedia installations, performances and collaborations have been featured throughout Europe, Asia and North America, including the New Interfaces for Musical Expression conference, the International Computer Music Conference, SIGGRAPH, the Spark Festival, the Lincoln Center Summer Festival, the Kennedy Center, and the Carnival Center.  See some of his work here.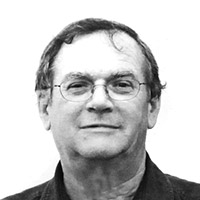 Kevin Crowley is a an extraordinary designer with over forty years of experience in the global athletic-leisure goods market .  Many claim he is a living legend in the shoe industry.  His early accomplishment at Converse started with designing basketball, tennis, running, baseball, football, and soccer shoes, leading to historical landmark success in the marketplace with the Phaeton running shoes and the Pro-Star basketball shoes.  He then went onto become the co-founder of FILA USA to lead the design team as the Executive Vice President of FILA World Wide Footwear Design for over twenty years.  His success with the Grant Hill signature basketball shoe has been permanently noted in the athletic shoes Hall of Fame, recently having been brought back as popular retro models which were yet another success.  The timelessness of his design sensibilities and eye for the consumer's taste are readily demonstrated by the proven success of his design work in the market.  He designs shoes that sell, and people remember his shoes.
Mr. Crowley's power of design comes from his love for life and people.  He has always been an educator who raised young designers, whether as a design director in corporate environments or as an educator in classrooms.  In addition to running his design consultancy, he is a distinguished professor of industrial design at Pratt Institute in NYC, teaching and mentoring students who aspire to become the next notable designer contributing to the world.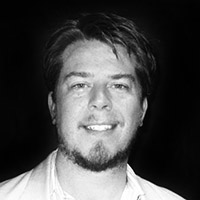 Matthew Cornelius has worked professionally in the field of 3D computer animation for the past 16 years. He is currently a faculty member with a research fellowship at Pratt Institute and the Director of Art Media Technology at New York Institute of Technology, and directs the Motion Capture Studio at NYIT.  He is among the leading motion capture experts in the field.
The education repertoire of Mr. Cornelius includes life drawing, sculpture, classical graphic design, and 3D animation, obtained from Emily Carr Institute of Art and Design, Parsons School of Design, and VancouverFilmSchool.
The professional career of Mr. Cornelius begins with notable achievements in the games industry, starting with two AAA published titles.  He came across the Motion Capture technology while working with motions captured by House of Moves in Los Angeles, capturing more than 1,000 motions over the course of 6 weeks for NHL2K for the Sega Dreamcast.  This experience led Cornelius to a studio in the U.K. with the prominent Vicon Motion Capture system, which he shortly became responsible for running.  Upon honing his skills with running the motion capture system as well as rigging & animating with the resulting data, he worked to contribute to the foundation of the company NaturalMotion.  His role at NaturalMotion included R&D, NM character design, UI design, corporate training & support for major film & video game companies, and presenting the Endorphin software at international conferences & conventions including SIGGRAPH, GDC, and E3.  During his tenure at NM, Cornelius was the Technical Artist and Product Specialist for NaturalMotion endorphin.
Mr. Cornelius possesses a Master of Science in Computer Animation from Bournemouth University, a professional Certificate in 3-D Animation from the Vancouver Film School (1997) in Canada, and two professional Certificates from Autodesk Instructors program for 3DS Max, Maya.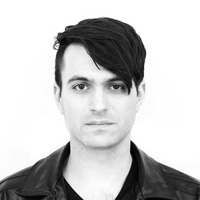 Francis Bitonti is ushering in a new manufacturing paradigm through his innovative use of computational design techniques and emerging manufacturing technologies. "I see technology as deeply connected to being human." says Bitonti, the multidisciplinary designer and founder behind Francis Bitonti Studio. Bitonti's design process is a blend of cutting edge digital design and manufacturing technologies, aimed to transform mass production. Looking instead to the future of manufacturing; mass customization, Bitonti sees computational design, smart materials, and interactive environments as opportunities to create new aesthetic languages for our built environment and he has taken that vision and applied it to a wide range of disciplines ranging from architecture to product design to fashion.
Bitonti founded Francis Bitonti Studio in 2007 after creating a 3D printed bike rack prototype for the New York City Department of Transportation. Since then, Francis Bitonti Studio has continued to produce novel spaces and products for clients around the world. The studio has been published in outlets such as the Wall Street Journal, V Magazine, Wired, and The New York Daily News and continues to garner global recognition.
Bitonti holds a Masters of Architecture from Pratt, where he has also been a visiting instructor, and currently is a researcher at the Digital Arts and Humanities Research Center at Pratt Institute and teaches at Rensselaer Polytechnic Institute School of Architecture. His work has been published internationally in many prestigious institutions including the Smithsonian Cooper-Hewitt National Design Museum, and most recently has garnered media coverage collaborating with fashion designer Michael Schmidt on a 3D printed gown for fashion icon Dita Von Teese, which received numerous accolades and a great deal of public attention when it debuted at Ace Hotel in March 2013.
Francis Bitonti currently lives New York where he runs his design practice.  More detailed information is available on his website.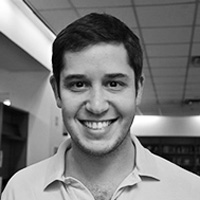 Michael Schafler is currently in his second year of graduate school at Brooklyn's Pratt Institute where he is an Industrial Design Master's Degree candidate. With his background in entertainment and entrepreneurship, Michael brings a unique perspective to the design world and has a particular interest in creating collaborative opportunities for designers to work with entrepreneurs to realize their endeavors. Michael attended The Johns Hopkins University and earned his B.A. in International Relations in 2004. Returning to New York after graduation, Michael took a job in the mailroom at The William Morris Agency (now WME), ultimately ending up working in Celebrity Endorsements and Reality Television, where he worked until 2009. In 2008, Michael, along with his brother and a third business partner launched TalentMaven.com, a social network designed to connect arts & entertainment talent with industry professionals. In 2011 TalentMaven.com raised additional capital and is in the process of rebranding and re-launching as REVD.com.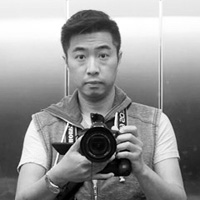 Arnold Chu moved to New York from Hong Kong during his teen years. Passionate about technology, Arnold received his Bachelor degree in Electrical Engineering from NYU Polytechnic and spent over a decade in the portable computer industry. To expand his ability to create and invent, Arnold later received his Masters degree in Industrial Design from Pratt Institute. Arnold specializes in physical interaction design where everyday objects are injected with personalities and intelligence through the use of science and technology.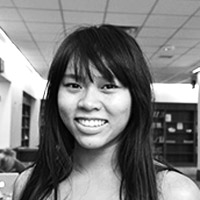 MJ Truong has recently finished her graduate studies at Pratt Institute where she completed her Master of Industrial design. She became interested in product design while in a graphic design position at the Yale Office of Sustainability, where her mentor suggested taking her design skills from 2D to 3D. Her undergraduate thesis tackled the interplay between artificial intelligence, philosophy of mind, and creativity; her master's thesis, "BEEP! sigh," is about the complicated relationship between people and technology, and seeks to bring a dose of humanity to the often cold and perfunctory realm of technological design. MJ hails from Northern California, and is currently working as a product designer in Hong Kong.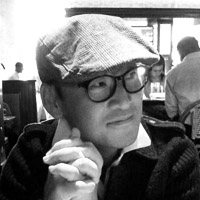 Junghwan Sung is a Visiting Scholar at Pratt Institute. He is currently Professor in the School of Global Media at Soongsil University, Korea. He was founder and CEO of DENSSO, Inc., a digital design company for 3D interactive "edutainment" contents and design. Junghwan's work have been featured at international solo and group exhibitions in Korea, Japan, HongKong, Malaysia, Germany and the US.  Some of his work can be seen here.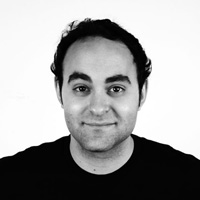 Jonathan Tatkon-Coker is a New York City designer who recently received his Master's degree from Pratt Institute in Industrial design, now working as a lead designer at Beats Electronics in California, the company which produces the Beats by Dr. Dre brand headphones for which he was the brand embassador. His thesis project at Pratt ID explored how industrial design can improve manufacturing practices in the United States and Asia. Drawing on his skills in illustration, prototyping, and market analysis, Jonathan's project Overall NYC demonstrates that an athleisure business can manufacture products for domestic and international markets using ethically responsible practices. Prior to joining Pratt, he received his BFA from Rutgers University in painting and photography, where he also studied art history, print and papermaking, German, and environmental science. After college, Jonathan worked as a designer at Nike iD, SSUR, and Fishman and Tobin, and has collaborated with Converse, DC shoes, Mercedes Benz AMG, Rock the Vote, Black Scale, and Tour De Cure. In addition to his duties at Beats, His current interests include 3-D animation, entrepreneurship, and clothing design.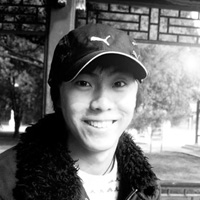 Yang Yang is an accomplished animator and motion graphics artist, currently completing his Master of Fines Arts degree in the Department of Digital Arts of Pratt Institute while working at Unified Field in NYC.  He is the recipient of the highest scholarship at Pratt Institute Department of Digital Arts.  Awards he received to date include: One country One film, France – Summer 2012(Film "Nian" representing China in this event); Special Award at Animation Festival, China - Winter 2010(Animation "Drift Bottle" won Special Award); 7th Original Comic & Animation Competition, China – Fall 2010 (Film "Nian" Nominated for Best Short Animation).  Some of his latest work is available for viewing here.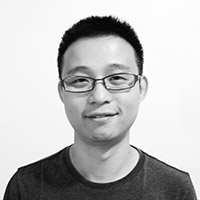 After several years working in manufacturing and design management for sustainable materials and furniture production between USA and China, Shenxing Jim Liu has returned to his scholarly endeavor to pursue his Master's degree in Industrial Design at Pratt Institute.  He is currently focusing on innovations in product development process for industrial clients using digital ideation and fabrication methods.  Born and raised in Shanghai, Shenxing has a BFA in environmental design from East China University of Science and Technology.  His works have been published in magazines such as ELLE DECO and Architectural Digest.  Over the years, Shenxing has lent his skills and knowledge to projects involving Philippe Starck and Marcel Wanders to help bring their ideas come to realization.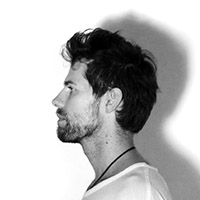 Mads Hansen was born and raised in Copenhagen, Denmark and has had a natural attraction to beauty and design aesthetics from an early age. Currently a founding member of M2 Design, a New York based Industrial Design Concept Lab and Consultancy, Mads has over 6 years of professional experience working in the fashion and luxury products business. After working with a series of prominent Danish brands in retail design, branding and concept marketing, Mads focused on market and sales strategy development for fashion startups. Mads also spent time in Paris, where he collaborated with prominent artists to build their international brand awareness. In 2008, Mads enrolled at Copenhagen's Royal Danish Academy of Design where he earned his degree in Product Design. Mads' work gained numerous accolades and his "Sumo Chair" was showcased at the prestigious Stockholm Furniture Fair in 2011. Following graduation, Mads moved to New York where he completed his Master's in Industrial Design at the Pratt Institute in 2013. Mads' graduate thesis work was centered around a collection of experimental studies which ultimately yielded a breakthrough method for creating a new class of elastomer-based material named Trex with unique aesthetic and functional properties. Since securing private seed funding in early 2014, Trex has been under development for commercial applications and is currently patent pending.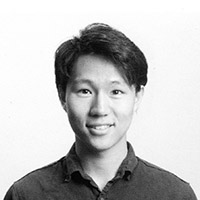 Kevin Hoil Yoo is currently in his undergraduate studies at Pratt Institute.  Well on his path of becoming a seasoned designer, he has also taken interest in the world of entrepreneurship.  Under the mentorship of Professor Flann Lippincott(Entrepreneurship), Kevin is incorporating knowledge gained in the marketplace to his design work to reach the consumers.  In 2012, Kevin was selected to participate in a competition to design a pavilion for Genera Electric and the FDNY.  The goal was to design an outdoors architectural sculpture which incorporates the debris from the World Trade Center.  This structure will serve as a collaborative space for the members in the General Electronics Leadership Development Campus in Crotonville, located in Ossining, New York.  With Kevin's design chosen as the "crowd's favorite" by the GE/FDNY members, Kevin was able to use the design and research to initiate yet another pavilion project, this time for Pratt Institute.  With the hope to create a collaborative space for the Pratt community, by the students and alumni.  Kevin is currently managing multiple teams representing all aspects of the project aiming for a unified goal.  With professors, professionals and investors now involved, Kevin strives to bring this project to reality with his teams.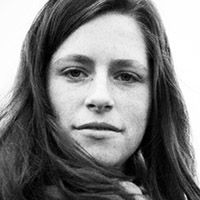 Isis Shiffer is a recent graduate of the Master of Industrial Design program at Pratt Institute.  She is the winner of the 2016 James Dyson Award, for the innovative EcoHelmet.  Before coming to Pratt, she earned her BFA from UPenn with a concentration in sculpture.  For the next three years she designed and built custom bicycles for Bilenky Cycle Works in Philadelphia.  A desire to merge sculptural aesthetics with efficient, practical designs led her to Pratt, where she plans to focus on transportation design.  Isis' work has appeared in Bicycle Quarterly, Urban Velo, Bicycle Times, and the New York Times.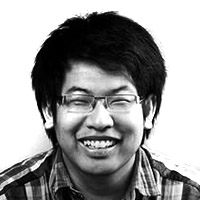 Diou Shi is currently an MFA candidate in Pratt Institute focusing on Digital Art.  Due to his unique background, he has sold oil paintings as professional artist, worked as data visualization designer in the business firms, and is also an accomplished professional magician.  His personal life experience forged his interesting place which spans between engineering and art.  For Diou, interactive art is the most effective way to fuse both technical and artistic aspects into something truly great and unique.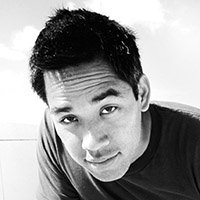 Virgil Calejesan is a graduate of Pratt Institute's Master's of Industrial Design program.  A self-described, unabashed space geek, Virgil enjoys a fascinating, learning-filled existence at Final Frontier Design designing space suits.  His interest lies in the user experience, "where man and the made object integrate," emphasizing the transfer of knowledge, ease of use, and communication at such intersections.  Virgil is a lover of questions and teaching, and one day plans to add "Space Suit Trainer" to his many job functions.
Prior to Pratt and all things space, he worked in a number of capacities of the service industry including luxury accommodations at the Waldorf-Astoria Towers, event and travel planning with McNabb Roick Events, VIP hospitality with Cirque du Soleil, and higher-ed admissions at Columbia Business School and Yale University.  Throughout his many career prototypes, Virgil's focus has always been on the user, always seeking to ask the right questions, find motivation and amusement in the many facets of the human conditions, and, of paramount priority, sharing those discoveries with others.
Some of Virgil's recent work can be seen here.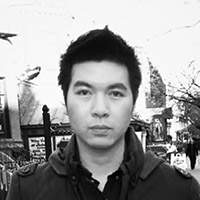 Pachara Kangchirdsri was born and raised in Bangkok.  He was immersed in the rich culture and tradition, which he believes without a doubt influences his thoughts and vision.  Among the plethora of influences, he identifies his own family as having the most significant influences, encouraging and fostering his interest in design.  Pachara saw for many years his father decorating special cakes for events at his own shop, as well as living amidst the beautiful works of his accomplished designer sister.  Growing up wanting to create beautiful things for people, he decided to take on the study of industrial design at King Mongkut's Institute of Technology Ladkrabang. Upon graduation, he worked as full time furniture designer at Mobilia Flexy Living, while also working as a graphic and exhibition designer at design studio Actualsize.  In 2007, he and his colleagues at Mobilia Flexy Living participated in Young Talent Thai Designer by the Department of International Trade Promotion Thailand, resulting in the design works being selected for the Bangkok International Houseware Fair that year. With such exposure to international experience, he began to see the larger picture of the design world.  In 2012, he moved to New York to pursue his Master of Industrial Design degree at Pratt Institute.  Here at Pratt, his interested in design has begun to bridge between the physical world to the digital world, from decorative items to medical devices. His interest at the moment is integration of differing aspects of design and technologies to tend to the needs in human perceptions and mutable behaviors.  In 2014, he received the finalist award in the IDEA annual competition with the entry ELANA, a medical device for kidney dialysis CAPD.  He is currently working on the Master's Thesis, which addresses urban environment safety, self-protection, and prevention of street crimes via integration of wearable technology and Big Data collection & analysis.  Pachara is a graduate researcher of Pratt DAHRC.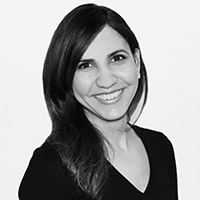 Virginia Camilo was born in Santo Domingo, Dominican Republic, where she received her architecture degree.  She also studied in Barcelona, specializing in various areas of art and design.  She is fascinated by details and has always enjoyed the methods and challenges involved in the creative process.  She has gained much experience working in architecture firms in the Caribbean and the United States, with her interaction within the creative and multicultural design environments shaping her architectural practice in deep and holistic manner globally.  She has developed a wide range of projects within the fields of architecture, urban design, landscaping, interior design and construction in the various firms she has worked with.
Virginia has worked in partnership with the Swiss firm BASHIBA who had created the volumetric video content for the giant forest of light during the closing ceremony of the 2014 Sochi Olympic Games and the Opening of the Paralympics.
As creative designer for BASHIBA, she has reinterpreted architecture and urban structure in innovative manner and found new ways to apply technology and creativity, envisioning and developing a line of 3D printed jewellery, which has been recognized in ARQUITEXTO, StyleShapes, and other publications.
Virginia was a finalist for the Industrial Design Association (ADI) Arts and Design Promotion (FAD) Medal in Barcelona, Spain, through which she participated in a traveling exhibition throughout Spain.  Her work has been published in architectural and creative journals throughout the world.  She currently lives in New York City where she works as an architect and designer, and has recently received member status of the Pratt DAHRC research group.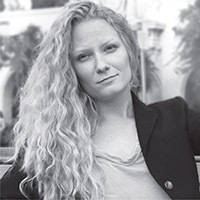 A graduate from Pratt Institute's Master's of Industrial Design program, Jennifer Tate enjoys strategizing about how we play games and design geek related objects.  Her Master's thesis, Gamif-ID: The Gamification of Industrial Design, investigated the cross-section of gaming mechanics and design, exploring how games can have a positive impact on design and the design process.
At the University of North Carolina at Greensboro, Jennifer received her Bachelor of Interior Architecture in a program that focuses on designing our built environment from the inside out. Several design/build opportunities involving a single family home, exhibit designs at the Gatewood Gallery and Elon Law School, and her final thesis project – a custom shelving system for a local coffee shop – helped her discover a love of making and eventually guided her career path toward Industrial Design.
Currently Jennifer seeks collaborations in augmented reality gaming, evolving play beyond the standardized controller+screen, and discovering how simplification of form and material can transform beloved geek pop culture objects into more elegant products.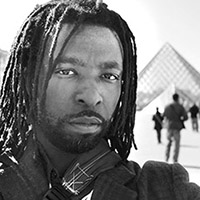 Keith Kirkland currently works with the MediaLab at Metropolitan Museum of Art to explore and apply technology to create and communicate beauty in physicality and movement of objects.  Using motion capture technology, digital 3D scanning, and digital material simulation, he is navigating the extensive garment collection library of the Costume Institute at the MET to re-create them virtually, providing the next frontier of experience for the museum visitors from around the world.
Keith was born and raised in Camden, NJ.  He received a Bachelor of Science in Mechanical Engineering from Rutgers University.  After working at his alma mater in the department of Mechanical Engineering, he returned to school to become a designer, completing another Bachelor's degree in Fine Arts for Accessories Design at the Fashion Institute of Technology.  Upon graduation, he found himself working with recognized brands in the fashion industry such as Calvin Klein, LeSportsac, and Coach.
Keith's search to find deeper meaning of design eventually led him to pursue Master of Industrial Design at Pratt Institute.  While at Pratt, Keith was given the opportunity to participate in the first-ever Global Innovation Design program, which is a partnership between Industrial Design at Pratt Institute, Keio Media Design program at Keio University in Tokyo, and the Innovation Design Engineering program in London, a joint venture between the Royal College of Art and Imperial College.
Now back at Pratt after traveling the world and studying the advancements and intersection of culture and technology, Keith is deeply interested in combining clothing and technology to paint the future of fashion, using the most exciting medium which he has been interested in for lifetime: movement.  Being an avid skateboarder and a cyclist, Keith is also a lifelong student of many disciplines of martial arts and refined movements, including Kyudo, Japanese longbow archery.  Ever since he saw the Matrix, he has been dreaming about "downloading Kung Fu," using movement as medium to record, preserve, analyze, communicate, learn, and teach.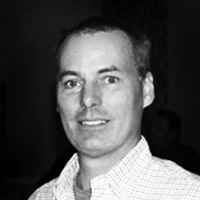 Billy La Pierre is an expert in preserving memories and appearances of people, in physical and digital form.  For physical preservation of people and their memories, Billy has been the second generation owner/operator of Clark Funeral Home located in Yorktown Heights, NY since 1996.  For digital preservation of people, Billy has been the founder and proprietor of the 3D scanning and 3D printing company Mini 3D Me since 2013, also located in Yorktown Heights, NY.  Mini 3D Me is a full service 3D scanning/printing Company, using the state-of-the art 3D scanners and 3D printers to create 3D human figurines with remarkable detail.  Partial list of Mini 3D Me's clientele to date includes Comic Con, 3D Hubs, Fisher-Price, TV Star Aviva Drescher of Real Housewives of NYC, and the Sports Illustrated's 1st Asian Swimsuit Model Irina Panataeva.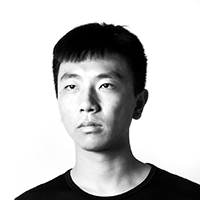 A recent graduate of Pratt Institute, Yang Yang Wang received his Master's degree in Industrial Design with a clear goal in mind: to explore the application of design & technology for modern, sustainable product manufacturing.  Spending majority of his childhood in Beijing, Yang grew up on the Chinese Academy of Agricultural Sciences campus housing, where he developed a strong sense of environmental responsibility at a young age.  After receiving his dual bachelors degree in Mechanical Engineering & Product Innovation from Rensselaer Polytechnic Institute in 2010, Yang joined Urban Green Energy (UGE), a vertical-axis wind turbine manufacturer based in NYC. As the lead design engineer, He was in charge of designing product applications, focusing on wind-powered streetlighting solutions (now installed in 53 countries) while spearheading the marketing department. While at UGE, Yang also oversaw and managed the partnership project with GE to produce the world's first wind powered electric vehicle charging station.  Yang's recent projects include participating in the Kravis Performing Arts Center Pavilion Space design competition; Working as a Graduate Asistant at ECCO Design New York; and continuing to design modern furniture (Pewter Collection). His work has been showcased on the GE website, San Francisco Civic Center Plaza, ICFF, and Brooklyn Fashion + Design Accelerator.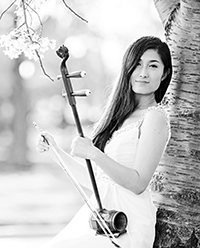 Feifei Yang is a celebrated Huqin performing expert.  She is a member of the Chinese Musician's Association and Liaoning Province Traditional Instruments Orchestral Music Association and the founder of FJ Music Fusion. She has served as judge of American Youth Talent and Art Contests, CCTV China Youth Talent Show Contests in Eastern Coast U.S. and China's National Youth Music Competition in Liaoning province.  Ms. Yang successively earned her master's degrees from Shenyang Conservatory of Music, Adelphi University, and Pratt Institute. She was the gold medal winner of "Golden Larks" AWZG Chinese Young Artists Competition. In 2013, Ms. Yang won the Extraordinary Contestant award in The Voice of China. In 2014, She was the second place winner of United States Miss Angel Model Contest and The Most Photogenic award. She was also the Best Creativity Award winner in China Central Television's (CCTV) "Chinese New Year Gala" U.S. Talent Hunt. Ms. Yang has demonstrated her artistry at various important venues. She was invited to perform at United Nations, Lincoln Center, Summer Stage, Consulate General of People's Republic of China in New York, Wawa Welcome America, Washington Performing Arts Society, and Asian American Pacific Islander Heritage Month among many others.  Ms. Yang is currently working with Hollywood talent manager to showcase the fusion music of American pop, rock, and country songs with Chinese Huqin music.  Her story was filmed by tv.sohu.com and Ividea Cultural Production Company as part of the new documentary series – Fly Across America in 2014.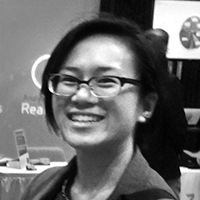 Elaine S. Khuu is a Post-Graduate Research Fellow of the Pratt DAHRC, after the recent receipt of her Master of  Industrial Design degree.  Having been a part of the pioneer year for the Global Innovation Design program, she experienced the challenges of remote, cross-cultural communication first hand.  Being a first-generation Chinese-Vietnamese-Canadian-American and never having lived more than six years in one city has made Elaine especially aware of the many communication barriers between peoples.  Elaine's experiences prompted her to address miscommunications and human connections, first through her thesis work, and now as part of her research work at the DAHRC.  Elaine personally works to develop engaging experiences to foster human connections and to prevent miscommunications in multiple scenarios.  Combining her background in architecture and commercial interiors with her study of industrial design and fascination with fashion, Elaine's works develop at the junction of the four disciplines.  She works at Little Bits, founded by MIT Media Lab alum Ayah Bdeir.
Winnie Wen is a Post-Graduate Research Fellow of the Pratt DAHRC.  Born and raised in Taiwan, Winnie is naturally curious and developed an interest for design early on.  She received her bachelor of Industrial Design degree at Tatung University with the focus on design from the perspective of culture and engineering, working closely together with local manufacturers using traditional materials to reinterpret and reimagine traditional products in modern society.  Her graduation work "Oriental Tide" reconstructs a series of bathroom accessories and immerses them in eastern culture and philosophy.   The design work has won the HCG award in 2012 at the YODEX design show.
Winnie's interest for design brought her to the City of New York where she obtained the Master's Degree in Industrial Design at Pratt in 2015, and now a position at the Pratt DAHRC as a Post-Graduate researcher.  She was also part of the Global Innovation Design exchange; a year of international exposure taking her to Copenhagen, Tokyo and London to learn from the best designers around the world.
Winnie likes to explore how utilizing technology to mimic animal or living organisms' behavior affects human senses and emotions.  With her Master's thesis "Living Luggage," she enhances the emotional connection and interaction between the user and the product, by giving the luggage personality and emotional responses.  The project is featured in Interiors and Sources magazine July, 2015 edition.
Aldana Ferrer Garcia is a licensed architect from the University of Buenos Aires, Argentina. She moved to Brooklyn in 2012 to start her Masters of Industrial Design at Pratt Institute, which she concluded in May 2015.  As an architect in Argentina, she started her career working as a rendering artist, to then become a Junior Designer in CsO Architecture and a teacher in the Theory of Architecture, Forster Studio class in her Alma Mater.  Concerned about the sometimes lack of human scale in architecture, she approached the world of industrial design, where she learned tools for a research-driven and human-centered approach to design.  She in now committed to investigate the threshold between architecture and industrial design, and an example of that is her master's thesis project More Sky.
Aldana was one of the pioneers participating in the Global Innovation Design program (GID), an academic collaboration between Pratt, Royal College of Art London, Imperial College London and Keio University in Tokyo.  Her work there was featured in the KMD Forum on 2013 and 2014.  She believes this program is of great value for design education and worked as a teaching assistant for GID at her return to Pratt, helping to promote the program and designing a publication about the Pioneer year.
During these years she also participated in an Artistic Residency Art Food 2014 in a porcelain factory in Cmielow, Poland, and her work was exhibited in Wroclaw, London Design Week and NYC.  She received an award for her sustainable wallpaper design for Carnegie and was featured in Interior Design magazine.  She is passionate about cross-cultural design collaborations with local artisans around the world.  She participated in projects like The Malinalco Project in Mexico and The Antigua Project in Guatemala.  She is committed to create a dialogue between artisanal techniques and design.  Her work was exhibited at Pratt Institute, Green Week and BF+DA.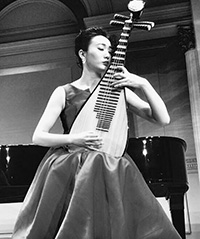 Sylvia Jiaju Shen is an award-winning international musician. She is a member of China Association of Performing Arts, Shanghai Performing Artists Workers Union, Shanghai Musician Association, and Co-Founder of FJ Music Fusion, New York's first Chinese fusion band which brings China's traditional music to contemporary audiences. She has graduated from the Shanghai Theater Academy and Master of Cultural Studies from Pratt Institute.
Jiaju is an innovator and pioneer in Pipa revitalization, and has contributed greatly to the performing arts community in the US. She brings contemporary interpretations and flairs of jazz, funk, and reggae to traditional Chinese music. In 2014, she collaborated with the talented industrial designer Ms. Seal Xi Zheng to develop a modern electric version of the Pipa, named E-pa. E-pa is a creation based on electronic string instruments and traditional pipa.  E-pa's unique design provides expressiveness and tone, and shatters the public's impression of the traditional pipa.  In 2015, Jiaju cooperated with the dancer choreographer Dai Jian to premiere his SILENT Dialogue at the Metropolitan Museum of Art, combining the ancient Chinese instrument pipa with modern dance. This project has received highly favorable review by the New York Times and China Press.u is a prolific performer and a torchbearer for Chinese music in New York, with over 300 performances in the United States alone, including NYC shows at Lincoln Center, Carnegie Hall, United Nations, the Metropolitan Museum of Art, Barclays Center, the Rubin Museum of Art, and Summer Stage, among others. Her virtuosity and robust agility for performances are demonstrated at large venues such as the 2008 Beijing Summer Olympics, Paralympic Games, and the 2010 Shanghai Expo Closing Ceremony.